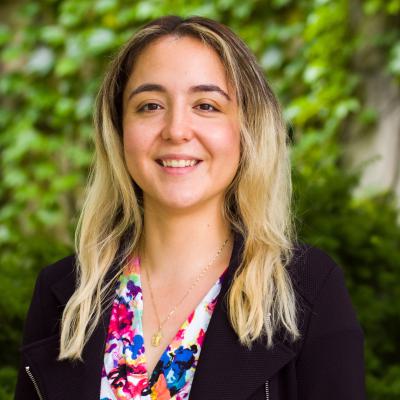 Engagement Analyst, The To&Through Project
Jessica ("Jess" or "Yessica") Guadalupe Vargas is the Engagement Analyst for the University of Chicago To&Through Project. She collects and synthesizes data on Chicago Public Schools (CPS) graduates' experiences on the path to and through college by drawing connections to how research, practices, and policies are impacting them. Passionate about student voice, Yessica also creates opportunities for students themselves to get involved and help develop To&Through Project research, data, and resources.
Prior to joining To&Through, Yessica interned at the CPS Office of Equity and worked as a college coach assistant at her former East Side neighborhood high school Washington. She is dedicated to supporting her CPS family. Outside of work, Jessica enjoys gardening, hiking, longboarding, and taking orders from her orange tabby cat Tobi.