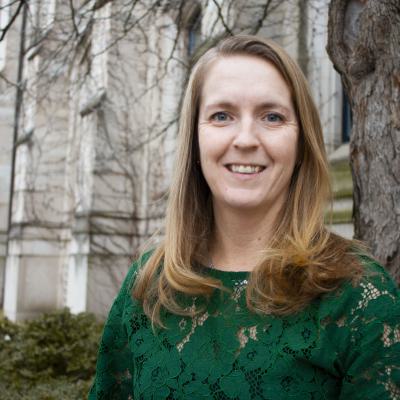 Middle Grades Network Coach, The To&Through Project
As the Middle Grades Network Coach of the To&Through Middle Grades Network, Jennifer works closely with schools, partners, and the To&Through team to create more equitable and supportive educational environments where middle grades students thrive.
She began her career in a middle school classroom. During her 15 years as a history and English teacher, she served as a member of the Data Team, the Whole Child District Leadership Team, the Building Leadership Team and served as the Social Studies Team Lead.
Jennifer's passion for social justice, educational access and equity led her to begin a school-based service learning organization with her students which was featured on NPR's Worldview for the work they did to help children in Ghana. Her passion for building student understandings and service learning guides her philosophy to empower teachers and students to help create an equitable world for young people.
Most recently, Jennifer was a Social Emotional Learning Manager for Umoja. In this role, she has been supporting Chicagoland high schools in building deep social emotional learning skills, postsecondary mindsets, connected classrooms and adult accountability to lead to sustainable whole-school change. She also served on the Diversity, Equity and Inclusion Team at Umoja and lead several school-based teams during her five-year tenure.
In 2013, Jennifer was named to and continues to serve on the Board of Directors for the non-profit, A Better Life for Kids, which works to support opportunities for children in Ghana. In 2017, she was named to the Illinois Holocaust Museum's Education Advisory Committee where she is supporting initiatives of social justice and equity through the museum's outreach initiatives. In 2018, she completed the Education Pioneers Visiting Summer Fellowship and was then nominated as an Agent of Change in 2019. She also serves in a lead role on the Ed Pioneer's Alumni Board for the Chicago chapter. Jennifer went to Ohio University where she obtained her Bachelor's Degree in Education and her Masters in Reading Education. She also has her credentials in College and Career Advising and Gifted Education.