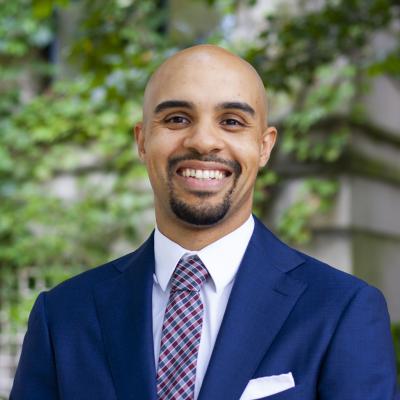 Deputy Director, The To&Through Project
Dominique "Dom" McKoy is the Deputy Director of Engagement at the University of Chicago's To&Through Project. In this role, Dom leads public engagement efforts to connect practitioners and education stakeholders with student attainment data and research on what matters most for high school and college success. He also leads the To&Through Project's efforts to facilitate dialogue focused on improving educational equity within Chicago's public education systems.
Dom most recently worked as the Director of School Partnerships at OneGoal in Chicago. He holds a Masters of Arts in Public Policy from the University of Chicago's Harris School and a Bachelors degree in Sociology and American Studies from Kenyon College. He also currently serves on the board of Project OneTen, a Chicago-based mentoring program focused on supporting young men of color in their transition to high school.